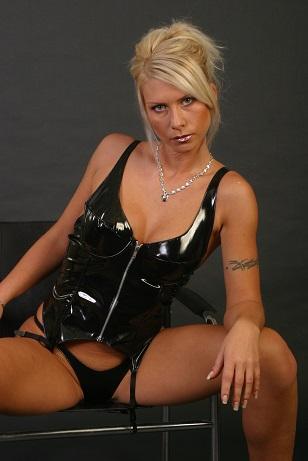 Admit it; your dark deep desire is to be turned into a sissy.
My top specialty is sissy phone sex. I have turned many big strong men into wimpy sissies.
Truth be told, I love turning the big strong "alpha" men into sissies. The challenge of transforming them by guiding/pushing them to set aside their fake macho facades is amazing.
Your secret is safe with me so there is no use in denying it. At the end of your transformation, you will love every second you get to be a sissy. The first task will be you buying yourself bras and panties to wear under your clothes. Next will come thigh high stocking and after that will come pumps, make-up, blouses, skirts, dresses, etc…
During the time that you learning to dress and look like a sissy, anal training will start. You will buy butt plugs that you will wear for longer periods every day. You will also be wearing one when you jack off your dicklet. You may as well enjoy busting nuts as much as you can now. In time I will own your orgasms.
At the end of my training you, you will wonder why it took you so long to admit that you were born to be a sissy. Are you ready to be what you were meant to be?
My other specialties include domination phone sex, body worship phone sex, strap-on phone sex, anal training phone sex, taboo phone sex, golden showers phone sex and many more.
Call
Mistress London
For Some Sissy Telephone Sex
1-800-485-9561