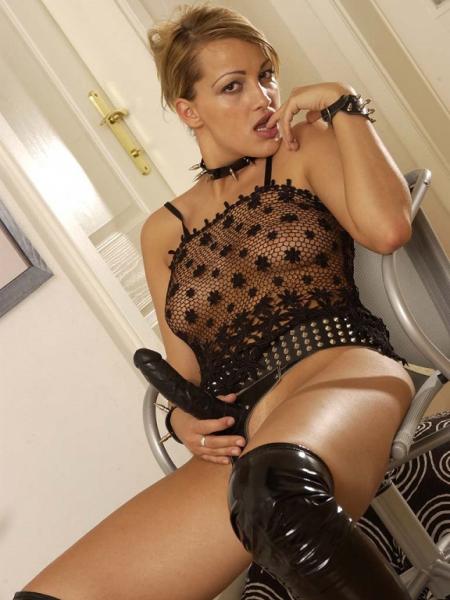 I was taking what I thought would be a simple sissy/cross-dressing call. How mistaken was I!
This caller was practically in tears when I answered the phone. "Oh mistress, I've done something terrible!" He said, humiliation emanating from his voice. Sternly I said, "What have you done, my puling little transvestite?" "I've gone and soiled my favorite dress. I had an accident." So much shame in his voice.
"You've pissed yourself? You deplorable little shit. Well you better get yourself all changed up quickly. Mistress hates the smell of urine on her sissies."
"Okay mistress," he replied. I could hear him fumbling around on the other end of the phone. He continued, "I'm changing into my black supper dress, with white panties and white stockings."
"I want you in your highest heels, or I will hang this phone up on you right this second! You know your mistress will be home in 10 minutes. You need to get yourself together."
"But I have a hard on mistress. Can you help me get rid of it quickly?" I went into action.
"Who's my favorite sissy? Who do I love to belittle, to degrade, unless you're all dressed up?" I could hear him breathing hard on the other end of the line. "In the meantime, you better cum for mistress!" My voice was getting louder and I put more avarice in it. "Now, you fucking cross-dressing sissy! I want you to come now!" I heard him gasp, as he began to moan, "Oh mistress! Oh mistress!" He made some guttural noises, and I heard him cum, cum hard. Another satisfied customer!
Call 1-800-485-9561 for more sissy phone sex, Dominate or submissive phone sex, cuckolding phone sex, Mommy/Granny phone sex, Girlfriend experience (GFE) phone sex, or total anything goes/taboo phone sex.
https://myphonesexfetish.xxx/profile/5196-mistress-annalise.html