Posts from —
May 2012
I walk into the room and you are getting ready to go out and I say "Oh where are you off to" and you tell me that you are going over to one of you friends place to guzzle some beer with them. Oh I say well I guess I will go shopping then.
While I am out shopping I come across a adult shop I go in and look around for some fun toys to play with and I buy wrist and ankle restraints and a huge strap on and a french maids outfit along with a wig, as I am plotting in my mind how I am going to approach this fantastic fun fantasy that has been dancing in my head. Then I go the the lingerie shop and buy a sexy shimmery barely there little outfit so I can set the mood, as I am doing all this I am remembering the time you told me about your wild dream about being a sex slave, and I am going to bring your dream to life.
A few hours later you come home and you sit with me and eat dinner and then you pass out for and hour or so but when I wake you and I am standing there in black knee high boots and my new hot little outfit, you perk right up and I get you to follow me to the bedroom where I get you to strip and then I blindfold you, and tell you to stand there then  I dress you all up and sit you in a chair and put the wig on you and the restraints  then I go put my new strap on on me, I come out and tell you to get on your knees you sissy slut then I smack your face with my cock, and tell you to start sucking you little wimp then I cram my cock in your mouth and make you gag, and I laugh and tell you that you are a pathetic sissy that can't even do a good job sucking cock and that you are useless, then I say well maybe you are not totally useless lets see if you make a good fuck toy. And I force you onto your hands and knees and then I get into position behind you, ……… want to know more oh please give me a call and I will tell you what I do next to my sissy man. There is lots more to tell as you can see.
Love,
Mistress Domina
Call me at 1-800-485-9561
https://myphonesexfetish.com/profile/1547-mistress-domina.html
Damn that fucking little sissy is looking over here again. "You know what he wants." I said  to myself.  I look him up and down. He was not very tall but he like to show off is fuckable ass. I can tell the way he swings his hips that he's looking for attention. The kind of attention that will get him fuck good. He finally got to me. He was very mannerable when he said " How may I serve you." How I love the words.  I said to him very seriously. " You requested my services and now I am here to see if you can be a prospect. His eyes got big as I told him the rest.  He began to stammer as he ask for the next thing he needed. I love his expression when I handed him my card with my logo of a man on his knees begging to serve.  I calmly ask him if he was sure about this. He shook his head yes. I gave him the time and promptly left. Yes I thought he will do quite nicely. Mr. Monroe arrived on time. I can see that he was very nervous. Most of my sissies are very nervous when the first arrive I tell him. I have one of my guides take him into the changing room. Where he is dress to please me. He came out wearing a little french maid out fit. It was perfect. He had no dick and great legs. My other little sissies where hovering over him I had him get on his needs to see how to suck a cock. You see I run a brothel that teaches sissies how to please. I get them ready . I cross dress them and everything I take them through the whole transformation. Today his little ass is going to be my pussy. This is Mr. Monroe's Journey. I had him on his hands and knees in front of me and big fat dildo. I explain I was going to teach him the art of sucking a dick. But first he had to wear a butt plug an to get ready to cream. He look ready are you?
Call
Clover
1-800-485-9561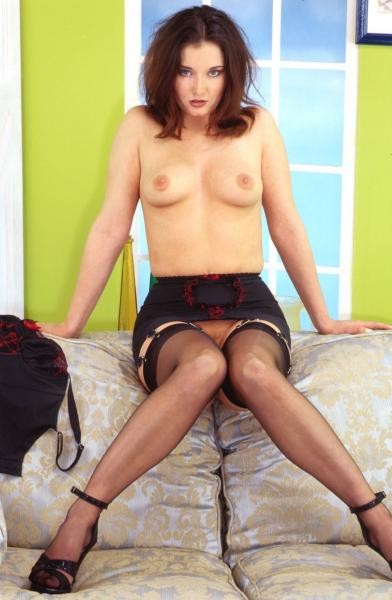 Well this is where the adventure begins. You see Jim knows I am a bitch. Well it's true I am not going to lie about it. Jim approach me about a special project that he thought I would be interested in helping him with. I told him it had better be good cause I don't like wasting my time and of course I expected to get paid. I should known when  he caught his breath that it was going to be something out of left field. He had me meet him at a hotel downtown. Now let me me tell you going through traffic on a Friday had me so hopping mad that when I walk in and saw  Jim sitting there all doll just like a little trollop I set into him like banshee. I said you fucking little maggot. You had me come all the way down here to see you dress up like a fucking little whore. You sissy ass motherfucker. You better have some money for wasting my time. He started whimpering and said yes and pulled out 7 hundred crisp bills.  That made me pause. I look at him curiously for a moment then ask him to explain. He proceeded to show me all of his toys. I mean dildos, nipple clamps, dongs, whips the works. Then he confessed that he always thought of me as his mistress and that is why he ask me to come down. He explain that he wanted me to humiliate him and beat him and dress him up. It was a lot to take in but when he showed me the long leather dress and boots I was sold and I became this sissy bitches mistress. I take all of my stress out on him I tied him to the bed that night and spank his ass raw. Then pick up that long dong and made his sissy ass suck before I fucked the shit out of him.
I have gotten  quite good at what I do so cum on over and let me make a sissy out of you!
Call
1-800-485-9561
https://myphonesexfetish.xxx/profile/2738-goddess-erica.html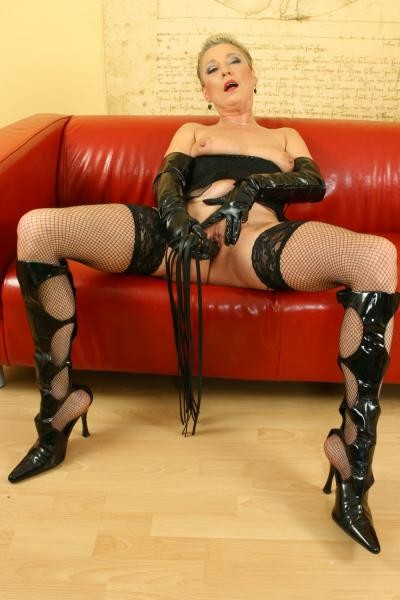 I like to watch you cum into my room to please your mistress ready and awaiting instruction with your pretty pink panties on and bra to match. Your mistress loves to see her sissy slave craving his mistress's approval. You eagerly kneel before your mistress head bowed in submission as I compliment you on how pretty you look. You say "Thank You Mistress" as you sneak peeks of my big fat strap on cock. I lean down to apply a sheer pink lip gloss on your lips and brush your hair and have you stand in the mirror with me as I tell you how beautiful you look. I shave your legs and have you put on a pair of my sheer black pantyhose to compliment your outfit. You sigh in amazement as you see how beautiful you are…. Your Mistress is here to turn you from a cocoon into the beautiful butterfly that you desperately want to be inside and to please your mistress….. I am waiting for my perfect submitting sissy to fulfill my fantasy pleasures of transforming you………
until we meet ………
Call
1-800-485-9561
https://myphonesexfetish.xxx/profile/3776-mistress-dale.html