Posts from —
February 2012
" Look don't act surprise I told you that I am a sissy and I like dick even if is fake I got have mine. "   Oooh wooo I laugh loving being the first in is confidences.  Now let me hook you up girl friend he said. I must say that when he was done with me I was a new woman and so was he.  We both went home  with dates that night the next night  the girl talk began. He told me how he met J.J. who was this hot black guy he was flirting with. They went home and he gave him the best ride of his life.   He told me how he pulled out that big black dick and it pop him right in the eye.  I pass the popcorn and told not to spill the rest of  it. He said at first he felt awkward cause he knew J.j  knew now t hat he was a sissy. Then he said that J.j slid his finger in his ass and told him that was to prepare him for that 9 inch cock later. Damn he said that was the best … but the rest is for another nite.  I told him how when we did the show I got my revenge on the bitch that tried to black male me cause  the date she had wanted me and well let's just say it is good to have a sissy in my corner.  The trick  he showed me on how to suck that black didlo made me very poplar. I said need you to teach me some new tricks  He laugh and said let's begin…
Call
1-800-485-9561
https://myphonesexfetish.xxx/profile/2737-mommy-lindsay.html
February 23, 2012 No Comments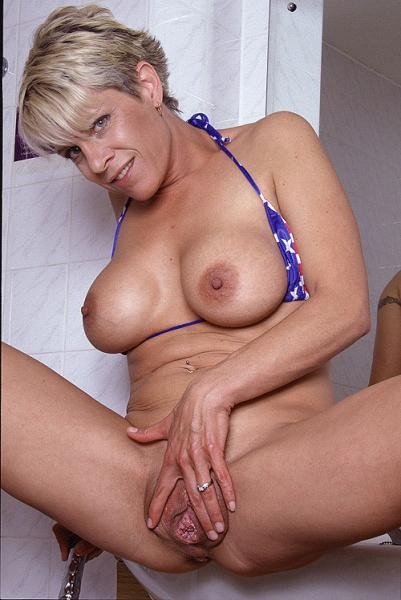 You just can't seem to get enough of my silky panties can you?  Every time I take them off, you want me to hold them to your nose, just like this and you smell my sweet, musky scent.  In seconds you are on your knees begging me for more as you stroke your cock.  You love the feel of those dirty panties as I rub them along my body.  I am naughty for you, I rub those panties between my moist pussy lips, loving the feel of the satin on my skin.  This is only the start of our routine.  I stand up and tell you to open your mouth and stick out your tongue. You obey me and I move closer.  Now lick me and make me cum all over these panties.  Your breathing gets heavier, this is what you wanted. You want to catch my juices with those panties.  I cum like a fountain and you want to soak me up.  It is a process, first I cum, next you clean and dry me with my panties and then you get your reward.  I feel my release and as promised, I make a soaking wet mess.  I feel those panties, doing their final job of the day.  Now, you may begin, I say. I watch as you put on my wet panties after deeply inhaling the scent of them one more time.  You come to me and on your knees, take off my heels, then start to slide my thigh highs down my legs, one at a time.  Standing, you remove my bra and kneel before me.  You tell me how much you will worship my beautiful naked form and that you will do anything that I ask of you.  Continue, I say. You stand and start dressing, putting on my thigh highs and heels, bra and panties.  There, now my little sissy looks the part!  Now, you said anything that I ask did you not?  Good, then try something new, I say, just as there is a knock on the door……..
Mistress loves to help her sissies reach their full potential.  Call for sissy telephone sex and you will be sissified!
1-800-485-9561 
February 12, 2012 No Comments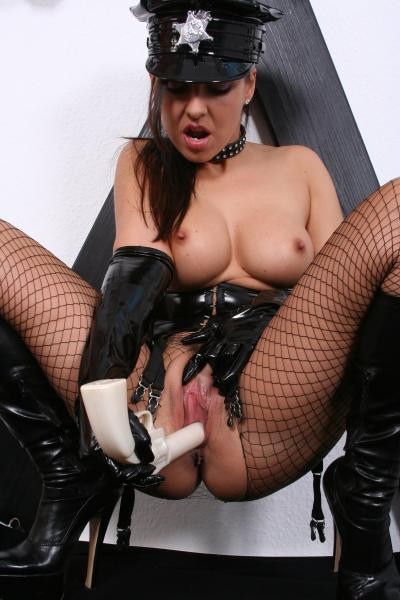 You like the feel of my panties rubbing your cock? You like it when I force you to shove that dildo up your ass?  You like watching me get fucked by other men?
Of course you do, you're my fucking sissy and I love to fuck your sissy hole. I will fuck your sissy hole raw with my ten inch strap on dildo! Come into my bedroom and experience all the pleasures only a sissy like you would want. I'll dress you up in slut clothes, put a jet black wig on you and smear my whore red lipstick on your lips. Later I will take you to a bar, don't even try to argue – you know you want to show off your whore body! And I will show you off to the room. They all know about that butt plug I shoved up your ass earlier and they all know that I'm going to fuck you in your sissy hole tonight when we get home. You can't hide your excitement, I see your dick getting hard right now!
When we get home I'm going to lube you up, get your sissy hole nice and wet, and shove that ten inch strap on into your ass all nite long.  I am ready, right now, so get on your knees – shove your face into that pillow – and get ready…. it's going to be a long night.
Want to know what else I'm going to do to you – call me, right now you sissy boy, call me because you can't stand another minute not knowing what I am going to do to your sissy ass!
Call me, right now sissy!  Call 1-800-485-9561 
https://myphonesexfetish.xxx/profile/4352-mistress-lilith.html
February 12, 2012 No Comments