Posts from —
January 2012
The house had tons of people in it.  The meeting was a great success. I love when everything comes together so nicely.  I had dressed so precisely for this night, I wanted the presentation to be absolutely perfect, and it was, it went off without a hitch.  Slowly, the guests started to leave, a few finishing up their conversation, the stragglers, the ones you almost had to push out the door. It was an exhausting day, but thankfully, the caterers had cleaned up everything.  I headed upstairs, a nice hot bath sounded wonderful.  I took the clip out of my hair, it tumbled around my shoulders.  I unbuttoned my blouse, dropping it in the laundry shoot as I walked toward my bedroom, I stopped and my skirt followed the blouse.  I was standing there in my bra, panties and my thigh high stocking, securely in place by a lacy garter belt.  I always wore sexy undergarments, I loved them, I had almost a fetish when it came to them.  I always had to match, I always had to have each piece to the set. Nothing makes a woman feel sexier than knowing that if her clothes were torn off, she would look hot!  I walked into my bedroom and headed toward the bathroom.  I stopped dead in my tracks, I didn't know what to say.  There was my assistant, and he was wearing one of my sets, in hot pink trimmed with black.  He had on all of it, the bra, the panties, the garter and the hosiery, even a pair of my high heals.  "I don't know whether to fire you or fuck you right now."  You jump a mile high as I say this. "So, I won't fire you, my little sissy, but, from now on, all of the words that come out of your mouth will start with a simple, Yes, Farrah.  Do you understand me?"  I listen for your response, "Yes, Farrah." I smile, "Good,now come over to the bed and help me undress.  I have more work for you to do."  I look at you, "Yes, Farrah."  Exactly as I like it!
I will show you both what the best sissy telephone sex is all about. Call me today!

1-800-485-9561
https://myphonesexfetish.xxx/profile/2551-mistress-farrah.html
"Last night was the  last draw. I don't want to go out  on another date again. Who is going to date such a loser after they see the mess I have made of the  show. " I said as I plopped down on Jason's couch. Jason looked like he was going to say something crazy about having good dick but instead he said"  Don't say that love you're  just having a moment.  "  I exploded then " A moment! A moment my ass that two face witch stole all the money from the fundraiser and my routine. She said that she wasn't going to be my partner. You  just don't get it I am screwed! " I wailed covering my face. Jason my good friend  was tall and thin and easy to over look. Yet he was always there for like now. He was like a girl  but with a dick. You know what I mean anyway  Jason looked at me  then and said" I don't know why you are tripping " I threw up my hands in exasperation  and said " You just don't get it!"  He grab me by my shoulders and shook me and said " No you just don't get it."  He had my attention then. " OK what is it that I am not getting. " That's when he told me that he was a bonafide sissy and that he  could help me. " How" I ask. " Well I have  been trying to tell people for years and well let me dress as your partner and  show everybody .  It will be fun.  " I thought about it for a minute and he smile encouragingly at me. I shook my head OK. Getting excited I said "let's do it" . I  took out the make up kit and and started to put make up on Jason. He nearly blanch . " Oh no baby doll. " He said taking the kit from me " You know nothing about make up. We are going to a professional. Then he pulled out his bag of products " Omg I said as a big long black dildo fell out of his bag……
Do you got something in your bag???
Call
1-800-485-9561
https://myphonesexfetish.xxx/profile/2737-mommy-lindsay.html
"Barry look like a sissy there was no denying that. He was such a little sissy he didn't even know it. Last night he was here just fawning all over everything I had so I  decided that he should come here and let me give him a surprise. That is why you are here." Don look at me a bit unsure. "Just wait and see" I said. I could see Barry waking down the street just twisting as he walk closer to my house. I had the door open before he could ring the bell. " Come in Barry " He came in and his eyes immediately came to Don who was tied up in a chair with his dick fully hard and  naked . " What is going on" He ask waking in to the living room more cautiously. I sat down and said to Barry " You Barry are a sissy." Barry look a bit aghast and he started to protest. " Bother denying it " I said just get over here and suck his cum out of my pussy"  I said and open my robe to reveal my naked self to him.  He look half nervous and half excited but he came closer to me. Get on your knees cause you are going to be my little pussy slave.  He crawled close and I spread my legs and Barry was hesitant at first but then he really got into it. " Then I told him that he was going to watch as I fucked Don who wanted to be completely dominated by me.  I have a pussy licker and a hard dick to fuck it was the perfect sissy match.  Later I dress Barry up and let him eat all of the cream out of my ass and prepared him to take my big strap on …he is going to be a good slave and a good fuck.
Want to be my sissy slave
Call
1-800-485-9561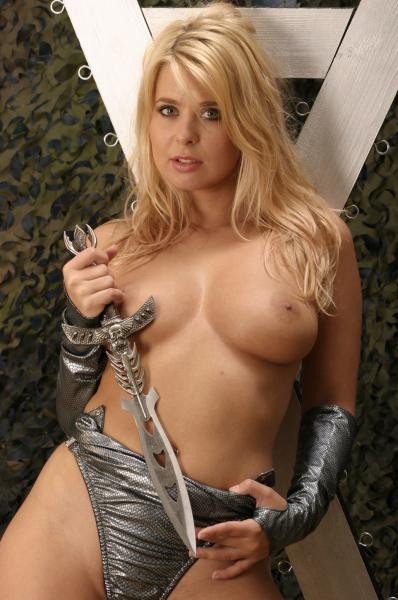 I was peeking out the picture window as I saw you get out of the piece of shit car that I could hear down the block before it even got here. Your tall lanky body will fit nicely in the prom dress you want to see from the ad that I put in the paper. I answer the door and your voice squeaks like a mouse. "Hi, I'm Tim and I'm here to look at the prom dress you have for sale." He stood so much taller than I did but he was a sissy pants you could tell by the way he wouldn't even look I'm in the eyes when he was talking to me. I cracked a smile and thought I'm going to have some fun with this pitiful troll of a man. I showed him the bathroom where he could try on the light pink prom dress. I left the door cracked just enough so I could see. I gasp and had to cover my mouth or I would have laughed at what Tim had for a dick. It was a micropenis. I went to my bedroom and changed, I am going to show micropenis Tim what a loser he really is. He came out in the dress and I had gotten dressed up myself to torture poor tiny Timmy's pee-pee. He was startled when he saw the leather suit I had put on. I started touching Tim's dick but I couldn't find it. "Where the hell is your cock or do you have a vagina. Tim started getting red in the face and I said its o. k. you big baby. Stop your whine ass crying or I'll give you something to cry about." "I yelled hey you fucking sissy slut stop your dickless crying and get on your knees. I'm going to show you what a sissy is meant to do." With tears in his sissy, faggot eyes he did as he was told. Call me and let me make your sissy girl dick cum.
Call
1-800-485-9561
https://myphonesexfetish.xxx/profile/2548-mistress-cara.html
"I told you that I am a sissy. I like dick. Big dick . Black dick. Your dick his dick. Fake dicks on sexy chicks. Dick !Dick! Dick! ""Dick" ironically that was his name. " Calm down."  I said pushing him into the big wide dick shape chair I had in my studio. "  I think we all get it " He landed on the balls that made the  fake chair  squirted up a bit of water . I t was my interpretation of pre-cum but I digress .  Everyone knew how Dick was but he was a little Prima Donna actor  rehearsing his part and  wanted attention. I gave the cue and everyone left the room. Dick got motionless then. " What is going on?" he ask. " Nothing Dick. I just thought I would give your little sissy ass what you wanted. "  and just as planned in walk to big buffed black guys that I had hired for the evening. " Dick got up " What is going on here! "  yelp a bit indignantly ."  Well we ALL HEARD you say that you're are a sissy so I thought I would   treat you like one. . Dick started huffing and puffing looking at the big black guys removing their clothes . " Don't worry It will be our little secret and will remain between us. " Dick started to remove his clothes too. " How did you know? " He was already on his little sissy knees reaching for the nearest black he could reach. He swallow that big monster cock like a pro.  I responded as I started to back away. " It is my job to know and keep you happy. " Grabbing my clip board I mark off another item off of my to do list as I left. " You will be in this session for the next two hours please make the most of it. " Damn that sissy can take a big dick!
Got a sissy secret I'll help you keep it.
call
1-800-485-9561
https://myphonesexfetish.xxx/profile/2549-mistress-diane.html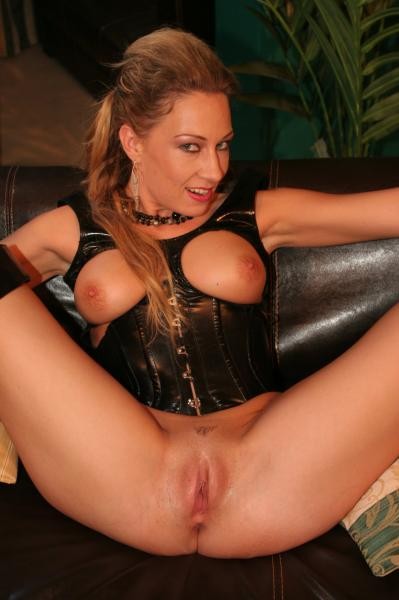 He came into my room all dress up in his little pink panties. "Please? " He ask imploringly . " Hmm.." I look up realizing that he was ready for me to dress him up. So we began I started with his bra it  was pink and black  lacy and with a little trim in the front.  Then I gave him a pair of sexy fishnet stockings. We were almost done. He was telling me how much he was enjoying wearing everything it made him feel really feminine. I said do you want to feel really feminine"  Looking at the finish result.  " Yes " he said simply.  "You sure " I ask teasingly"   as I started to reach into my big black  and purple bag. His eyes followed  my every move then.  He answered " Oh yes!" His eyes lit up like a tree he knew what was coming this was our little ritual. I pulled it out slowly. His eyes got bigger when he laid eyes on that big black strap on that came out. He was so excited he started saying yes over and over again. I pointed for him to get to the floor as I started to put it on. "Get on your knees I said and suck my dick….You are going to be my little sissy tonight."  He greedily said "Yes."  He kept on sucking . He knew that there was more to cum when I put it in his  little pussy. He look at me then and said "I loved that bag I can't wait to see what comes out of it next!"
You want to play dress up
Call Mistress Payne
1-800-485-9561
https://myphonesexfetish.xxx/profile/4228-mistress-payne.html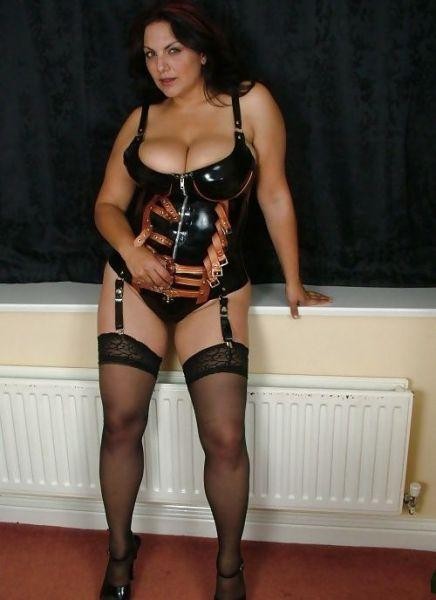 I love looking my fishnets covering your legs flowing from beneath that sexy mini skirt of yours.  That tight little ass already up in the air teasing your mistress. Knowing that ass is going to be mine to do as I please.  I reach out and pull that mini skirt up to take a look at those hot red cum fuck me panties. Such a good slut for mistress! You know I love the color red. I slowly walk around to the other side of the bed. Exposing my huge strap on to you. Suck it! Get this cock ready for that tight little ass of yours. Oh how I love to hear those wet slurping sounds that come with every plunge on that strap on deep in to your throat. Such a good little sissy slut. Show Mistress Jezebel how much you want it. Once you get that cock good and ready I walk back around to the other side of the bed. I pull those panties to the side and tease that tight little asshole of yours. Let me hear you say what a sissy slut you are. My cum dumpster. My whore. All your holes are there to do as I please. Look at you. *giggles* Dressed like such a slutty sissy whore. I take that cock and start to push apart that asshole of yours. I grab on to your waist so you cant even wiggle. Mistress Jezebel is going to take this cock and ram it in to you. This ass will always be mine.
Call me now for some hot Sissy Phone Sex.
1-800-485-9561
https://myphonesexfetish.xxx/profile/4083-mistress-khloe.html
You open your eyes, shocked, words of protest forming on your lips, but I silence you with my tone. "You do as you are told, or Mistress  is going to punish you all weekend long!  I have seen you with those women in your car, now get to work!  You are going to make me cum and if you do it right, I just might make you cum too!  Come on now!  Don't be such a sissy!  Your whole life you have been such a little wimp!"  Hearing that, he lapped away at my pussy, licking and sucking like I have never felt before.  I started to cum and went to move away but he pinned me to that table with his mouth swallowing every juicy drop of my cum.
"You want it,  Mistress  you got it!" With that, his chair flipped backwards as he stood up, all 6'4″ of his tall muscled frame standing over me.  He pulled me by my shoulders towards him, pulled me right onto his waiting rock hard 10″ dick! "Now, I am going to show you exactly why I need those new shocks on my car!  The women you see, granny, love every inch of this big cock! I bet you are going to love it too!"  He sat back in the chair, making me ride him, his shaft filling my pussy deeply,his hands bouncing my ass up and down.  I can feel the pressure building and start cumming, my sticky juice running down his cock and balls.
I can't believe my little sissy turned the tables on me like this!  Who knew!  Well, I know one thing for sure, I am definitely going to take advantage of this thick dick!  "I tell you what, keep fucking me this good, sissy man, and I will never make you do another chore, other than fuck me like this, around my house ever again!"  The last words were drowned out by the sounds of moaning, both mine and his, as we each came again!
Find out how the this story of Mistress began!  Call for her sissy phone sex today!

1-800-485-9561
https://myphonesexfetish.xxx/profile/3870-mistress-tegan.html
My name may be peaches, but I am no sweet tasting pie!  That would be Mistress Peaches to you!  Look at you, wearing your panties and your pink lipstick, silly looking wig in place.  This is a role reversal isn't it?  You, looking like peaches and cream, me demanding you give me a different kind of creampie!  Now, don't worry, I won't make you do anything that you are not ready for.  Well, not yet anyway.  I have some very special plans in mind for you indeed!  We are going out tonight!  We are going to use that pretty little sissy as of yours and I am going to whore you out to every guy in the bar. How much do you think they will each pay to fuck that tight, virgin sissy ass of yours?  I know, I know, I have fucked that sweet puckered little rosebud, but you have yet to feel a real man's cock burried deep inside of you.  I bet when the first one sticks his dick inside of you, it will give you a giant wet spot on the front of those pink satin panties.  Don't worry, I won't get mad at you for that either. But, I a truly am going to enjoy making you the fuck toy bitch of the night at the club!  I have sent a few friends text messages and the word is getting out.  A sissy virgin man is going to be in the club, on the fuck table, getting pounded for the first time!  I can't wait to see the turn out!  Please me with this, little sissy fuck, and I will let you lick my peaches and creampie when we get home, I might even let you cum with me!
CALL AND FIND OUT HOW THE SISSY WHORE FUCKS THE ENTIRE CLUB!
1-800-485-9561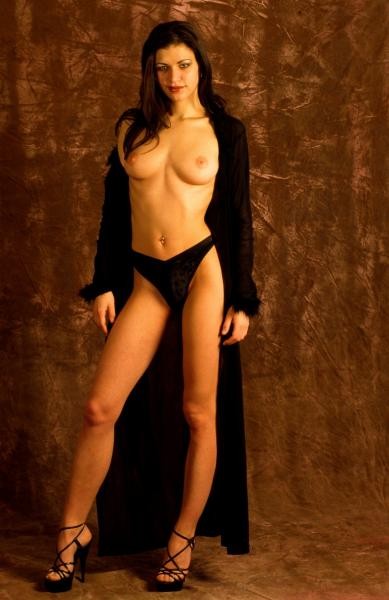 I knew Ken all of his life and he was always a little quiet. That is until he went away to college. When he came back he was literally a different man. I couldn't put my finger on it initially but there was something different. Then one day he was over like old times and I was getting dress for a party . "I wouldn't  be caught dead in that ensemble " he sighed. " I look at him ." As if " I said  laughing at the idea. He was lounging lazily on couch. "I bet I can help you look really good and catch a couple of hot studs. " " Ha!"   I  turn on him  then. " Ok what are you getting at  you have been making these little remarks every since you have gotten back from college a few weeks ago. " He smiled a mischievous smile and said " I found myself."I walk over to the couch and sat down and uttered " What is this about? " Still smiling he said "I think it is better if I show you." He stood up and grab his big he seem to always travel with these days and ask " May I use your bathroom " I settle in on the couch and said " Of course" I waited there on the couch listening to him humming happily along.  Then he said " Are you ready?"  Ready for what  I ask my self but said " sure" and out came the most stunning woman I have ever seen Ken said " Meet Kenya! I was sitting there in amazement. Ken I mean Kenya started talking it was like a new person. He said " I am a  sissy boy . I love to wear women's clothes and go to club and find dick. So stunned I was mute  just staring. " So how bout it girl ."   I look Kenya up and down then said " Only if you make me look as good as you and I will help your little sissy ass get as much damn dick you want to suck. " Kenya laugh and said " You 're on bitch let's do a make over!"
Do you think you are a little sissy then call
 she'll make you one!
at 1-800-485-9561
https://myphonesexfetish.xxx/profile/4100-mistress-reeva.html